Science and technology | emitting black clothing science and technology, can you think of the future what the clothes look like?
Can you imagine what the clothes we will wear in the future will look like?
In the 21st century, technology advances by leaps and bounds, bringing rapid changes to our lives. At present, clothing is no longer just for wearing. While people emphasize the quality, they also hope that the clothing they touch every day can play a greater role. Therefore, the concept of technology + clothing is becoming increasingly popular and may even become a trend of clothing development in the future.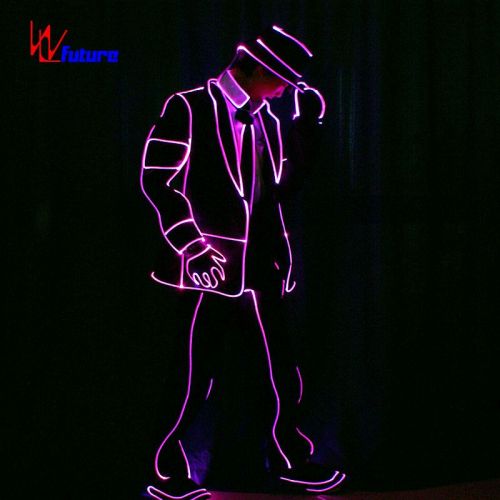 What does a tech-savvy outfit look like? In my opinion, the sense of future should be high-tech, special fabric, high-tech and daily clothing together, let the luminous body wear on the walking body.
Traditional reflective materials are used in traffic, safety and other fields, with the development of The Times, reflective technology is applied more and more widely, many areas need the support of reflective technology. Reflective fabrics not only have safety features, but are also in line with today's fabric trends. Reflective fabrics are not only favored by famous designers in the industry, but also used by famous clothing brands at home and abroad to make ready-made garments such as down jackets and jackets.
Creative technology co., LTD. Keep up with social trends, the future of hunan grasp the pain came forward, positive innovation, the application of reflective material to the sportswear, with "movement of science and technology" as the theme, mainly engaged in the design, development, manufacture and marketing of new material is given priority to with reflective sporting goods, practical new patent technology has a number of reflective and so on. Hunan Future Creative Technology Co., Ltd. subverts the design concept of traditional sports clothing, meets the functional needs of consumers except for professional requirements, so that the personality is fully reflected, and the use is fully extended.
As we all know, innovation is a magic weapon of enterprises. Most people in the past pay attention to the fabric and clothing style and other aspects of innovation, how to skillfully combine high-tech and ordinary clothing, into ordinary people's homes, may be becoming a future development direction of the clothing industry.